Moto Hope Capital (MHC) is an impact-first social enterprise that provides financing and capacity building to underserved businesses and climate-vulnerable communities to build more prosperous, inclusive, and resilient communities in Kenya.
Moto Hope Capital addresses eight of The Sustainable Development Goals (SDGs) set by the United Nations in transforming the lives of its beneficiaries: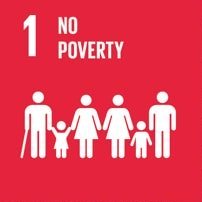 1. NO POVERTY
Moto Hope Capital purposes to meet the "No Poverty" Goal by
Providing affordable credit to entrepreneurs and small holder farmers thus improving their accessibility to sustainable livelihoods through the prosperity of their enterprises and agribusinesses.
Offering market linkages for smallholder farmers to ensure that their produce fetch good prices in the market to double incomes of small-scale food producers, in particular women, indigenous peoples, family farmers, pastoralists and fishers.
Promoting capacity building through regular training of entrepreneurs and smallholder farmers to maximize earnings and optimal use of all available resources.
Our measurable impact continues to show improved access to basic social services for our beneficiaries resulting from proper utilization of loans offered. They are better placed to provide for their families: primary health care, better nutrition, basic education, safe drinking water and sanitation as well as shelter.
Our special bias towards funding women purposes to address the disproportionate impact of poverty on women.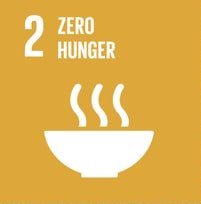 2. ZERO HUNGER
Moto Hope Capital Offers a wide range of Agricultural and farm inputs loan products that are tailor-made for individual small-scale farmers thus sustaining their agricultural practices by enabling modern farming practices to ensure the food basket is sufficient and nutritious all year round to be accessed by all people, especially children.
Links smallholder farmers to markets and train them on the proper functioning of food commodity markets and their derivative as well as offer timely access to market information, to limit extreme food price volatility to ensure that their produce fetches good prices in the market.
MHC's Agricultural Demonstration Center provides agricultural research and extension services to loan beneficiaries in order to enhance the agricultural productive capacity of every farmer.
3. GENDER EQUALITY
Moto Hope Capital is cognizant of the fact that ending all forms of discrimination against women and girls is a basic human right and crucial to accelerating sustainable development.
Moto Hope Capital capitalizes on the multiplier effect of empowering women and girls to drive up economic growth and development by having the greatest percentage of its beneficiaries being female: 3 out of 4 loan beneficiaries are women/girls.
4. CLEAN WATER AND SANITATION
Moto Hope Capital supports affected, at-risk, low-capacity, and fragile communities in Kenya to secure water, sanitation, and hygiene (WASH) products through WASH loans. While substantial progress has been made in increasing access to clean drinking water and sanitation, billions of people—mostly in rural areas—still lack these basic services. Availability and access to WASH services are fundamental to fighting diseases and preserving the health and well-being of people. In addition to the WASH products loans, MHC through a partnership with Nazava provides affordable and effective Nazava water filters which remove 99.9% of bacteria from drinking water ensuring water safety and promoting households' health outcomes.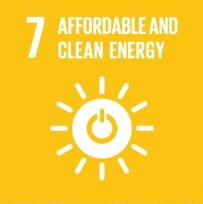 5. AFFORDABLE AND CLEAN ENERGY
Moto Hope Capital through a partnership with green Energy providers Eco-Zoom and Burn provides clean, affordable, reliable, sustainable, and modern energy to our beneficiaries.
EcoZoom jikos, Burn Jiko koas and EcoZoom Solar Lights reduce environmental pollution and health hazards associated with traditional lighting and cooking methods.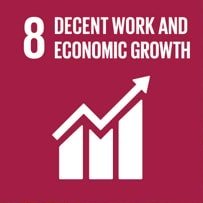 6. DECENT WORK & ECONOMIC GROWTH
Moto Hope Capital supports productive activities, decent job creation, entrepreneurship, creativity and innovation, and encourages the formalization and growth of micro-, small- and medium-sized enterprises through access to affordable loans with friendly terms.
Our products and services support inclusivity of all women and men, young people and persons with disabilities, through uniform terms and conditions.
By funding young peoples' enterprises and education (education loans), we in turn reduce the number of youth not in employment, education or training.youth not in employment, education or training.
7. REDUCED INEQUALITIES
Moto Hope Capital avails equal opportunity to financial and non-financial products and services and promotes economic inclusion of all regardless of sex, race or ethnicity.
We serve the under-served and unbanked Rural and Peri-urban dwellers that have difficulties accessing loans from banks and other money lending institutions.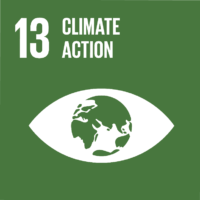 8. CLIMATE ACTION.

Moto Hope Capital's Climate Action Financing seeks to support mitigation and adaptation actions that will address climate change. The financing is needed to adapt to the adverse effects and reduce the impacts of the ever-changing climate.
These Climate Action Loans enable low-income earners in rural, peri-urban, and informal settlements to acquire Green energy products for cooking, heating, lighting & agriculture.Beneficiaries acquire energy-saving cooking stoves, solar lamps, solar-powered borehole pumps, solar irrigation kits, etc. at subsidized costs and start to enjoy using them immediately, while they make payments in installments, at friendly repayment terms that are not a strain on their limited resources.Additionally, they are also able to acquire other otherwise un-affordable solar-powered items like fridges and other clean energy products such as electric bikes among others.
The financing also goes towards biogas plant installation for agricultural homesteads that have substantial animal and crop waste. Moreover, MHC has added tree nursery financing which goes towards forest cover restoration, especially in communities that depend on wood and charcoal fuel.