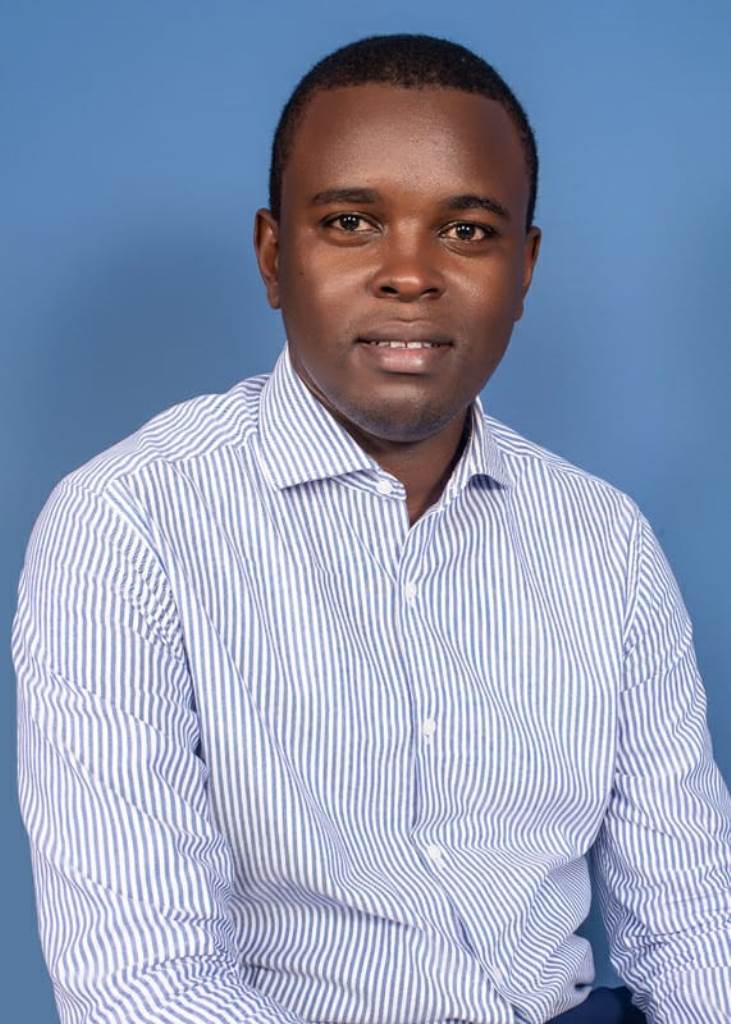 Vincent Njuguna Kiarie, Moto Hope Capital's CEO and Co-founder, holds a Masters degree in Banking and Finance from the Catholic University of Milan, Italy, and a BSc (Finance) from Kabarak University, Kenya. He is a member of Social Value International, the Global Network for Social Value and Impact Management, and is currently participating in the Global Entrepreneur Program – SOCAP23; one of the leading social impact programs in the United States.
Moreover, Vincent is also representing Moto Hope Capital in this year's (2023) Private Adaptation Investment Bootcamp (PrivABoo) – an implementation of the German aid agency GIZ – that supports growth-stage small- and medium-sized enterprises (SMEs) with adaptation and resilience solutions for climate change.
In May 2021, he completed the Harvard Business School Online Certificate Program on Disruptive Strategy. He is a Global Social Benefit Institute (GSBI) fellow having completed the 2018 accelerator program from Santa Clara University in Silicon Valley, USA.
Additionally, he has represented Moto Hope in a social entrepreneurship competition organized by E4IMPACT of the Catholic University of Milan where Moto Hope Capital emerged 2nd best in the business category. He also participated in the SLUSH 2017 competition held at iHub Kenya.
His previous experience includes: working with AISEC Milan where he was involved in several projects pitched by entrepreneurs for one and a half years. He has also worked with a local tier-1 bank in Kenya for two years. His exposure to projects coupled with banking experience enabled him to kickstart Moto Hope Capital which has received many accolades since its inception.
He is driven by impact-first, and passionate about holistic empowerment; through the provision of financing and capacity building to underserved businesses and climate-vulnerable communities to build more prosperous, inclusive, and resilient communities in Kenya.