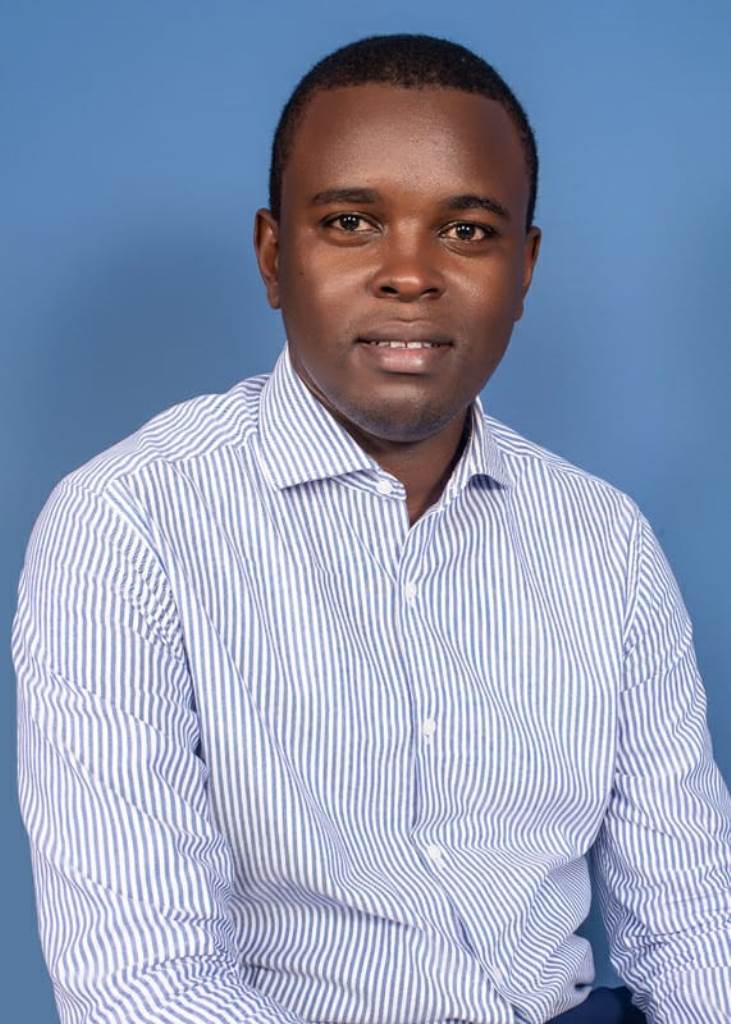 Vincent holds a Masters degree in Banking and Finance from the Catholic University of Milan, Italy, and a BSc (Finance) from Kabarak University, Kenya. In May 2021, Vincent successfully completed the Harvard Business School Online Certificate Program on Disruptive Strategy. He is a Global Social Benefit Institute (GSBI) fellow having successfully completed the 2018 accelerator program from Santa Clara University based in Silicon Valley in the USA. Vincent has represented Moto Hope in a social entrepreneurship competition organized by E4IMPACT of the Catholic University of Milan where Moto Hope emerged 2nd best in the business category. He also participated in the SLUSH 2017 competition held at iHub Kenya.
He is the project coordinator of the Molo Moto Maternal and Child Health Program, a partnership between Moto Hope Mission's St. Francis Moto Hope Health Center-Molo, Rotary Club of Kelowna, Canada, and Rotary club of Ruiru Kenya. Besides accelerating the reduction of maternal and child morbidity and mortality, the program through Moto Hope Capital, advances loans, business and agricultural training, and value addition to beneficiaries to further their economic ventures and promote self-sustenance.
His previous experience includes: working with AISEC Milan where he was involved in a number of projects pitched by entrepreneurs for a duration of one and half years. He has also worked with a local tier 1 bank in Kenya for two years. His exposure to projects coupled with banking experience enabled him to kick start the micro-lending program which has received many accolades since its inception. Vincent has also been instrumental in establishing Moto Hope Savings and Credit Co-operative Society(SACCO) which facilitates savings from members in rural areas.